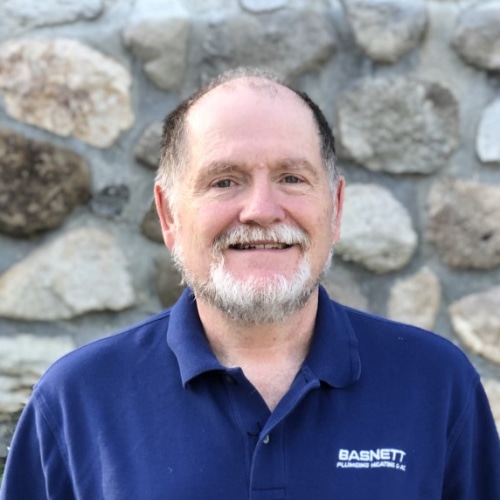 John
Comfort Consultant
John has worked over 20 years in the HVAC and MA energy efficiency fields. His ultimate goal is to provide you with the ideal heating and/or air conditioning solutions to fit your comfort requirements while fitting within your budget.
John's greatest passions include traveling to national parks, hiking and camping
Stephen Hawking quote: "Look up at the stars and not down at your feet. Try to make sense of what you see, and wonder about what makes the universe exist. Be curious."
Heat Pump Installation in Andover, MA 01810
"We really enjoyed working with Zach, Matt, Mike, Tyler, Santiago, Jake, John, Paul, and Nancy. Everyone works well as a team, and was respectful of us and of each other. It was a pleasure having them around."
- Jon U.
Great Experience From Start to Finish
We had mini split ac units installed in our home. We had a great experience from start to finish. John came out to our home & assessed the best possible locations for each unit and discussed how the units would be installed. Nancy was extremely helpful with paperwork, heat loan, etc. I felt like we were more than just a client to her. She would call & checkup to make sure we had everything taken care of in a timely manner. Paul came by before the installation date to make sure everything would go as planned. Paul & his crew were very knowledgable with the equipment & worked diligently and fast. I would highly recommend Basnett Plumbing, Heating & AC to anyone who is looking for a mini split installation.
– Leeanna L.