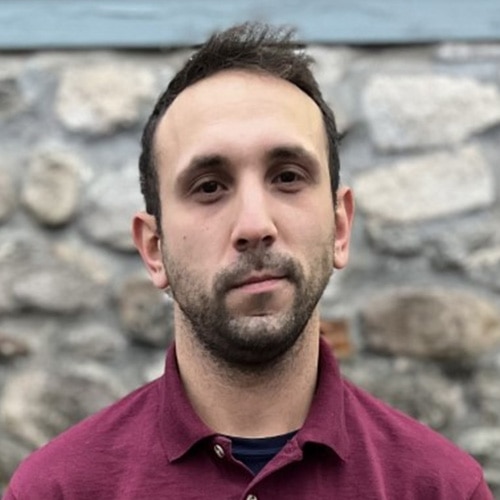 Michael D.
Electrician
Michael DeAngelis is a licensed electrician for Basnett Plumbing, Heating & AC. His role for the company is to service and assist all our customers electrical needs. Michael has been working in the electrical industry for over 11 years. He developed his passion for the industry in high school through his electrical program at Shawsheen Tech. Throughout his career, DeAngelis has had extensive experience from services, remodels, new builds, and HVAC wiring. When away from the field, Michael enjoys spending time with his two dogs Mia and Major, and his fiancé Kylee. DeAngelis has been serving as an infantryman in the MA Army National Guard for the past seven years and is currently still serving. An inspirational quote of his is, "Perseverance is the hard work you do after you get tired of doing the hard work you already did." Michael is an extremely hard worker and is motivated every day to make every customer have a positive experience.
Electrical Repair in Littleton, MA 01460
"Mike and Dan both were so patient, kind and polite!"
- Marjorie N.
Electrical Installation in Lincoln, MA 01773
"Mike was fast and easy to work with and did a great job. I would certainly recommend this service to others."
- Michael K.
Electrical Installation in Bedford, MA 01730
"I was overjoyed with the news that Basnett added an electrical service to their portfolio. Although I had not needed any electrical work in over five years, there were several things that came to mind that I wanted to update when I received the email. I scheduled a service to have my existing floodlights replaced to modern LED's and a replacement closet light, Mike DeAngelis was the technician assigned to the job. Mike was prompt, professional and very friendly. Our dog Bella loved him. The job came out great. Since the first visit, I had an emergency electrical issue that popped up and Mike came out again and diagnosed and fixed the issue in short order. It was a true pleasure working with him. At present, I do not need any further electrical work done but I will be at ease knowing that Mike D and Basnett can get the job done."
- Matt A.