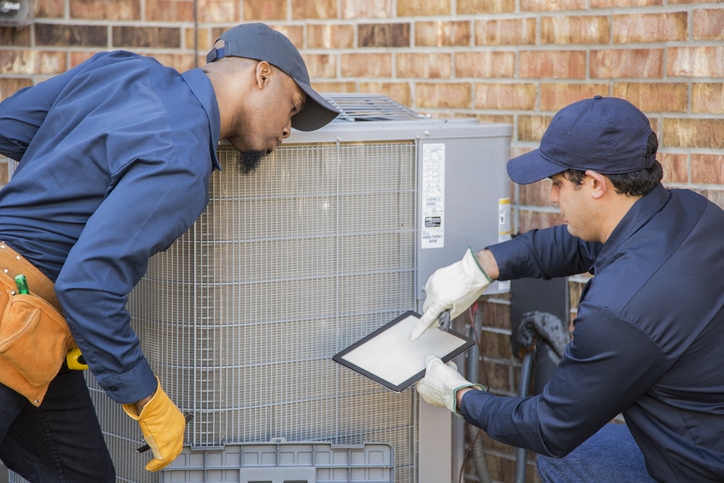 It's officially fall, the season of changing colors and changing weather. Although winter may still seem far off enough that you can relax, right now is the best time to prepare for winter. One of the best steps you can take to have a winter that's as worry-free as possible is to schedule maintenance to inspect and tune-up your home's furnace or other heating system. The
heating maintenance in Westford, MA
and throughout MetroWest Boston to best handle this job is through our Ultimate Service Agreement.
What Does a Service Agreement Do?
Any service agreement or maintenance plan from a professional HVAC company is designed to simplify arrangements for caring for the heating and air conditioning systems in a home. The AC needs to have an inspection and tune-up from an HVAC pro each spring, and the heater needs it in the fall. A service agreement like our Ultimate Service Agreement is an investment in these yearly visits that not only rewards you with the numerous benefits of HVAC maintenance, but provides special membership benefits such as discounts and priority scheduling. We offer
different tiers of membership
when you sign up for the Ultimate Savings Agreement: Bronze, Silver, Gold, and Platinum. You can choose the plan that's the best fit for your current budget—we want maintenance to be flexible so you never have to miss out on this vital service.
Focus on Heating Maintenance
Fall is the recommended time to have the heating maintenance portion of the service agreement done. During maintenance, one of our HVAC experts will come to your house and thoroughly inspect the heating equipment, do any necessary cleanings, adjustments, and tightenings, and inform you about any repair work you'll want done before the cold weather arrives. This is hugely beneficial for a number of reasons:
Safety – Most local homes use gas-powered heaters such as furnaces for winter warmth. A gas system can potentially turned hazardous if it doesn't have regular inspections. Our technicians will help keep your heater working at its safest.
Energy Savings – When a heating system wears down without any tune-ups or cleanings, it will drain more power to operate—and this means it will cost more to run. You may end up paying 25% more to operate your heater than you should. Maintenance keeps bills under control.
Fewer Repairs – Around 85% of the repairs a heater needs during its service life are preventable thanks the maintenance. This saves you money, time, and convenience.
Longer System Life – Letting any mechanical system run and run without maintenance will mean a shorter lifespan. You can expect to get 15 to 20 years of service from most gas furnaces if they're maintained, and around half that if they aren't.
Equipment Warranty – The warranty for parts and labor on a heating system is only in force if the system has regular maintenance. A voided warranty can mean you'll be on the hook for repairs or a replacement that are the fault of the manufacturer.
Speak to one of our representatives today for more details about our Ultimate Service Agreements, the different tiers, and the other special benefits.
Call Basnett Plumbing, Heating & AC to sign the Ultimate Service Agreement if you aren't already a member. We've been trusted for over 30 years.