At Basnett Plumbing, Heating, AC & Electrical, we believe a healthy home is a comfortable one. To help keep your family safe, we offer water filtration system installation, replacement, repair, and maintenance services in Littleton, MA and surrounding areas.
Do you ever wonder what chemicals are in that cup of water you're drinking from the faucet?
Unfiltered tap water may contain any number of pollutants, including chloroform, chromium, haloacetic acids, nitrate, radium, trihalomethanes, and arsenic. These contaminants, known to cause cancer, may be present in the water you are drinking right now.
There are federal guidelines that define the legal limits for the levels of contaminants in your home's public drinking water—but there are some chemicals that have no legal limit and can be dangerous at certain concentrations.
Water with pollutants within the legal limits does not necessarily equal safe—it just means the levels are considered compliant with federal drinking water standards.
The Environmental Protection Agency (EPA) monitors public drinking water systems and ensures they remain in compliance with these federal guidelines.
However, even if the concentrations of contaminants in your water are within legal limits, they could still pose a major health risk.
New safety regulations for water passed in Massachusetts in 2021, which enforce testing for six of the most common chemicals found in water. State and local officials will notify affected areas if concentrations exceed the new guidelines.
But the possibility of chemicals contaminating your drinking water, even within legal limits, remains. So how do you protect yourself and your loved ones? By installing a whole-home water filtration system!
When it comes to protecting you and your family, nobody has your best interests at heart like our Basnett Plumbing, Heating, AC & Electrical professionals do! Give our experts a call to learn more about your water quality and what we can do to help.
We can assist with all of your home comfort needs—whether you're looking for plumbing or heating, ventilation, and air-conditioning (HVAC) services, we are here for you!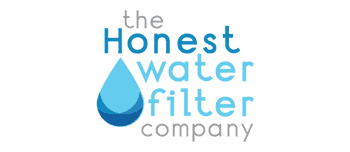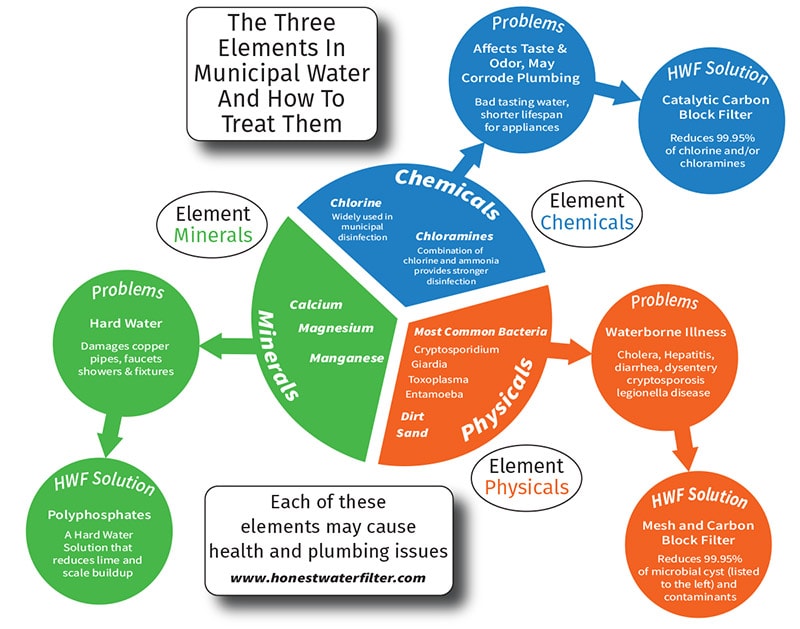 Whole-Home Water Filtration Installation and Replacement
As water filtration experts, we will ensure your filtration system is set up and working correctly. Whether you need a brand new whole-home water filtration system installed or it's time to replace your home's current system, we are here to help.
Interested in a whole-home filtration system but not sure if it will fit your budget? Speak with our professionals to discuss the financing options we have available.
What Are the Benefits of Adding a Water Filtration System to My Home?
Adding a water filtration system to your home is key to improving your home's water quality. Filtering your water means purer, cleaner water free of dangerous chemicals. Here are just a few of the benefits:
Peace of mind knowing you aren't exposing yourself or your loved ones to pollutants.
Help you save money since you can drink filtered water from your home instead of purchasing bottled water.
Support the environment by reducing the need and demand for plastic water bottles.
Reduce build-up of scale and mineral deposits known for accumulating in your plumbing pipes.
Improve the taste of your water.
Offer safer water not just for drinking but also for cooking and bathing.
What Are the Risks Associated With Contaminated Water?
High concentrations of pollutants in your water can result in negative consequences, such as:
Health Implications
Contaminated water puts your health at risk. Since Massachusetts enacted new safety regulations in the fall of 2021, more communities have found elevated levels of toxic chemicals known as PFAS.PFAS are toxic, man-made chemicals that are often found in many household items, like nonstick cooking pans, water-repellant clothing, and stain-resistant furniture and carpets. Drinking and using water polluted with unsafe levels of chemicals like these can result in gastrointestinal illnesses, nervous system or reproductive conditions, and chronic diseases like cancer. Depending on the filtration system you have installed, many of these chemicals can be removed, reducing your exposure and supporting better health.
Plumbing Issues With High Repair Costs
Poor water quality can also impact your home's plumbing system, resulting in costlier repairs. Limescale can develop in your pipes from continuous exposure to hard water. You could be left with more frequently clogged drains and poor water quality. Spare yourself the trouble of expensive damage due to unfiltered, hard water running through your home's plumbing system—opt for a whole-home water filtration system.
Whole-Home Water Filtration Repairs
Do you have an issue with your home's water filtration system? Don't let a minor problem turn into a bigger one—reach out to our Basnett Plumbing, Heating, AC & Electrical experts, and we will handle it for you with the appropriate repair.
Whole-Home Water Filtration Maintenance
Want to keep your water filtration system operating at ideal capacity? Opt for routine professionals maintenance services. Our Basnett Plumbing, Heating, AC & Electrical professionals will inspect, clean, and maintain all components to support optimal efficiency.
Stay on track with routine maintenance with our Ultimate Plumbing, HVAC, and Electrical Maintenance Plans. Save money on service calls, receive discounted repair rates, and enjoy the efficient operation of your HVAC and plumbing systems.
Call Our Water Filtration Experts
Stop drinking contaminated water—or using it to bathe, clean your dishes, and brush your teeth. Turn to our Basnett Plumbing, Heating, AC & Electrical professionals to enjoy the best water filtration system for your Littleton, MA, home. Call us today at 978-431-2906 or request service online.
Need Water Filtration Service?
Contact the experts at Basnett Plumbing, Heating, AC & Electrical.
Call us at 978-431-2906!
Whole-House Water Filtration Installation in Acton, MA 01720
"Wayne came to my house to install a whole house water filter and did an absolutely great job. On the initial discussion visit Wayne determined that the install wouldn't be straightforward so he arrived on the job prepared to deal with that. The installation went as planned and took 6+ hours. At the end Wayne discovered there was a problem with the water pressure entering the unit. He determined the problem to be a failed pressure control valve. After 6+ hours of work I expected Wayne to come back another time to fix that. BUT, he repaired it on the spot.
Wayne did a great, clean, and detailed job and I appreciate that. He also became a favorite of my recently adopted DOG.
I would also add that working with Basnett on this project was impressive from intial contact to completion of the job."
- Carl S.