Sparkling fresh, clean water—think of the vital role it plays in your everyday health and happiness.
At Basnett Plumbing, Heating & AC, we understand the importance of properly maintaining the plumbing system in your Massachusetts home. Whether you need help with a remodeling project or an untimely repair, our highly experienced and trained team of licensed, and insured plumbers can help you with any type of residential plumbing job.
Since 1987, our family-owned company has proudly served customers in Westford, MA and surrounding MetroWest area. We employ registered Master Plumbers who can answer your plumbing questions and offer the best solutions to any type of plumbing problem. Whether you need us to fix a leaky pipe or install a new sink, your team at Basnett is here to help.
Plumbing Installation
Did you know many homes built before 1970 have outdated galvanized steel and iron pipes that are vulnerable to decay and corrosion? This can negatively affect your health as well as cause maintenance issues down the road.
It can be easy to overlook your plumbing system, as most of the piping is hidden from sight. Call us to inspect your plumbing system and help you determine if those aging pipes need to be replaced and upgraded with newer material, such as copper or plastic (PEX, CPVC).
Plumbing Repairs
A leaky faucet or clogged drain can be inconvenient and costly. If you suspect there is a plumbing issue in your home, call us immediately. We offer emergency repair services and will always tell you what the job entails before starting any work.
Video pipe inspection technology allows us to quickly pinpoint plumbing problems without creating a mess in your home. We also offer pipe lining services as an effective and convenient alternative to replacing a damaged pipe.
Plumbing Maintenance
Always maintain your plumbing system to get the most efficiency and service life out of it. Our Ultimate Service Agreements offer different levels of maintenance preventative plans to offset the cost of repairs, inspections, tune-ups, and other services.
Sump Pumps
Does water accumulate in your basement? If so, consider installing a sump pump. Basnett Plumbing, Heating & AC offers several terrific products to help keep your basement dry. We have the equipment and expertise to expertly install a sump pump in your basement.
If you currently have a sump pump, and it is not performing consistently or acting strangely, our plumbers can fix it. We work with all makes and models.
Gas Piping
Whenever we install a new appliance in a home, we always conduct comprehensive pressure and leak tests to ensure your gas piping will hold up for years to come. If there is a problem, we will address it immediately.
If you live in an older home and have not had your gas piping inspected in a long time, call us for a routine checkup to help target possible leaks or other issues.
Sewage Ejector Pump
If you have a bathroom located lower than your connection to your sewer line or septic system, then chances are you have a sewage ejector pump installed in your home. Installing or replacing your sewage job is not a job the average homeowner should attempt to tackle. It can get messy pretty fast if something goes wrong.
Your plumbing team at Basnett knows how to install, repair, and maintain your sewage ejector pump. We are fully versed in all local plumbing codes and requirements in the MetroWest Boston area.
Leak Detection
Our team has the experience and state-of-the-art technology to quickly pinpoint a leak in your home without creating a mess. Keep your home safe and dry—call us right away if you suspect there is a leak in your system.
Drain Services
A clogged drain can negatively impact the other parts of your plumbing. If you notice a slow drain, try plunging it first. If that fails, call us right away and allow one of our plumbing professionals to help clear it.
Water Quality
Whether you get your water from a water company or a well, there are a number of factors that affect the water quality in your home. Usage, pollution, and household plumbing fixtures are some of many factors that can worsen your water quality if not addressed appropriately. We install whole house water filtration systems to ensure you and your family have healthy and clean water.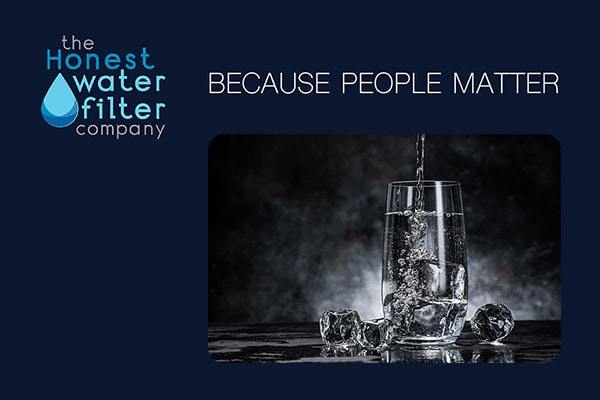 Contact Us for All Your Plumbing Needs
Keep your plumbing system operating at peak efficiency. Call Basnett Plumbing, Heating & AC at 978-431-2906 or request service online. Our team has the experience and equipment to get the job done right here in Westford, MA.
Need Plumbing Service?
Contact the experts at Basnett Plumbing, Heating & AC.
Call us at 978-431-2906!
Plumbing Repair in Harvard, MA 01451
"He was excellent – friendly, knowledgeable and helpful"
- Jonathan B.
Plumbing Repair in Concord, MA 01742
- John B.
Plumbing Maintenance in Groton, MA 01450
"He is a very kind and gentleman. Did the vent cleaning efficiently and I have the highest praise for him!"
- Barbara R.
Plumbing Replacement in Acton, MA 01718
"Taylor was professional, polite, helpful and I am very happy with his service and work."
- Patricia V.
Plumbing Replacement in Westford, MA 01886
"Wayne was excellent, as always. We had Wayne replace a couple of toilets, some sink drains, install a new condensate pump on the tankless hot water heater and install three shower heads. He arrived on time, was very neat and professional, and was very efficient in getting the job done. He was good at providing tips and hints about keeping our plumbing in good working order. We have used Basnett for many years and they will always be our "go-to" for plumbing, heating, and A/C issues."
- William T.