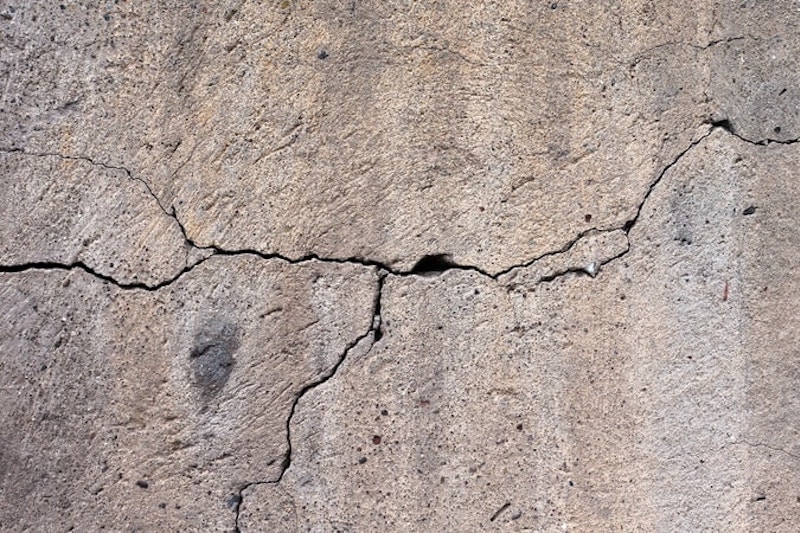 We can finish this post in record time: you fix a slab leak by calling a professional plumber. You cannot fix a slab leak if you aren't a trained plumber with the right equipment.
But we like to provide education to our customers about their plumbing in Acton, MA, since even a bit of knowledge can make a difference in knowing when it's time to call a plumber and what sort of situation you have on your hands. And with that, let's talk about …
What Slab Leaks Are
A slab leak is a bit o' plumbing jargon for a leak in a pipe that's down in the concrete foundation slab of a home. Technically, any plumbing down in stone or rock can be considered a slab leak, but with residential plumbing it means the concrete home foundation. Hot and cold freshwater pipes run through the foundation, and both can develop leaks for a variety of reasons. Corrosion due to age is one cause, but the pipes rattling and scraping against the stone is a more common cause. Because hot water pipes move more frequently (hot water causes the pipe metal to expand), 80% of slab leaks occur in the hot water lines.
Identifying a Slab Leak
This is the only hard work you have to do as the homeowner when it comes to slab leaks—identifying that one exists in the first place. Sound tough? Yes, the leaking pipe is down under the concrete, so it isn't something you can spot fast. But you can identify a number of warning signs:
The water heater is turning on more often than it usually does. This is because of hot water loss in the hot water lines.
You can hear running water in the basement.
Visible cracks on the basement floor.
Extremely high water bills.
As soon as you suspect a leak—any type of leak, it doesn't have to actually be down in the slab—have our plumbers come to the house and do leak detection. If you have a slab leak, we'll find it!
Fixing a Slab Leak
You can't fix a slab leak yourself, but how do we do it?
There are a few methods. The most basic is to use a jackhammer to get down to the pipe and replace the damaged section. This is where specialized detection equipment is helpful, because it lets us pinpoint the spot so we have to do as little disruptive excavation as possible.
It may not be necessary to use a jackhammer. There are lateral methods to fix the leak. We can create a bypass to get around the leaking section and create a new route for the water. We can't do this for all slab leaks, but we'll use it if we can.
Trust to Our Master Plumbers
We've not only been in business serving MetroWest Boston for more than 30 years, we've been family-owned the whole time. Offering personalized service to customers has helped us build a reputation for trust. We have five Master Plumbers on staff to see each job is done right.
Basnett Plumbing, Heating & AC has been trusted for over 30 years. Schedule service today in MetroWest Boston.