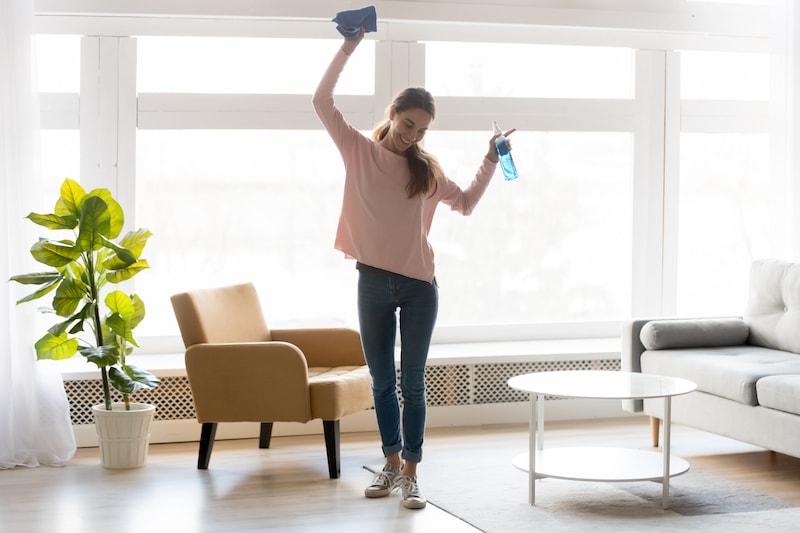 It's easy to forget about the ductwork in your Massachusetts home. Air ducts are typically hidden behind walls, ceilings, and floors. They are quiet and trouble-free for the most part.
But unless you have a ductless system, you need your air ducts. They play a vital role in your heating, ventilation, and air conditioning (HVAC) system, delivering warm and cool air to each room in your home.
Which leads us to our main point: cleaning your air ducts is good for your health. If your ductwork is dirty, imagine the impact on your indoor air quality. Dust, dirt, debris, and other pollutants blow around your home every time you switch on your furnace or air conditioner.
Our air quality specialists at Basnett Plumbing, Heating & AC can thoroughly clean and inspect the ductwork in your home. If your system has leaks, we can quickly seal them with little disruption to your household. Our Aeroseal duct sealing method can reduce leakage in your ductwork by as much as 90 percent.
Here are five reasons why it makes sense to clean and seal your air ducts.
1. Saving Money
Dirty ductwork costs you money. Your HVAC system struggles to distribute conditioned air when your ductwork is clogged. Leaky air ducts are equally bad, allowing your hard-earned money to slip through the cracks.
According to the US Department of Energy, roughly 43 percent of your monthly utility bill goes toward heating and cooling your home. Our team at Basnett will help you get the most value out of your HVAC investment.
2. Your Health
Nobody wants to breathe in dirt and dust, much less pet dander. Cleaning your air ducts helps to removes these pollutants. Poor indoor air quality causes respiratory issues to flare up, regardless of the season. If someone in your home suffers from allergies or asthma, cleaning the air ducts may just help them breathe easier.
3. Improved HVAC Efficiency
Your plumbing system requires good pipes—the same goes for your furnace and air conditioner. Clean air ducts that are properly sealed allow your HVAC equipment to operate more efficiently. On the other hand, your HVAC system is more likely to break down if it is not properly maintained. Changing air filters regularly, scheduling inspections and standard tune-ups, go a long way toward extending the service life of your equipment. Cleaning your air ducts is an important part of this process.
4. You Recently Remodeled Your Home
Any type of remodeling project in your home is bound to stir up some dust and other air particles. If you decide to clean your ductwork, you can count on Basnett to do the job right. We use industry-approved vacuums, blowers, and other tools to thoroughly clean your ducts. Our professionals will assess your ductwork and go over the work with you before we begin. The result is improved air quality for everyone in your home to enjoy.
5. Eliminate Musty Odors
Do you have pets? Does someone smoke in your home? If so, your indoor air quality probably seems a little stale on certain days. Cleaning your ductwork will help eliminate musty odors, allowing you to put away the scented candles and incense. Anyone living in an older home can only imagine the last time their ductwork was cleaned. You can trust our team to give you an honest assessment of your ductwork and whether it is necessary to clean them.
Call Your Duct Cleaning Experts
If you have any concerns about the indoor air quality in your home, give us a call. Basnett Plumbing, Heating & AC is a family-owned that has served homes in the MetroWest Boston area since 1987. We care about our community and we value your business. Call 978-486-3767 or request service online to learn more about our duct cleaning and duct sealing services.