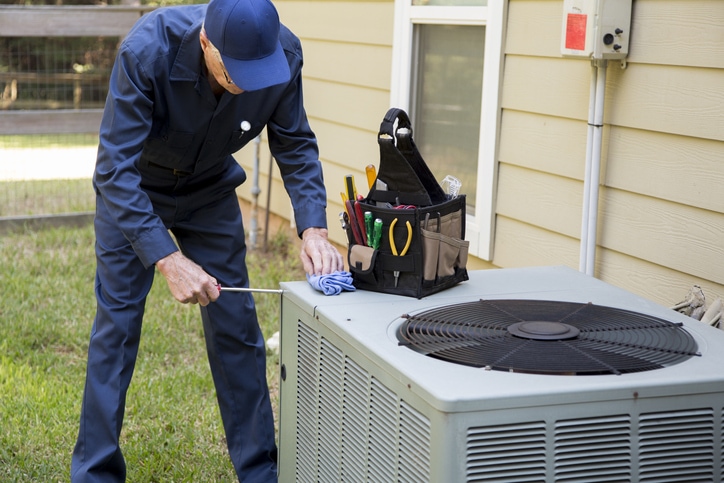 The heating, ventilation, and air conditioning (HVAC) industry is still managing a parts shortage. As a result, some air conditioner (AC), furnace, heat pump, and ductless mini split repairs could get delayed. That's why Basnett Plumbing, Heating & AC strongly encourages our customers to keep up with routine seasonal maintenance visits to keep your equipment in shape.
Maintenance plays a vital role in protecting your heating and cooling system from surprise breakdowns. It also helps you save on utilities. Even basic maintenance tasks like a monthly filter swap-out can lower your energy bill by up to 15 percent, according to the U.S. Department of Energy (DOE).
The parts delay has required a big adjustment for our team and customers—but we're feeling optimistic. Manufacturing has begun to pick up again, which is a wonderful sign. We're hoping everything will be back on track soon.
From our desk, here's what you need to know about the parts delay:
Why is there a parts delay?
Beginning in early 2020, the pandemic had a significant impact on manufacturing. Many of the factories that make HVAC parts closed temporarily or worked at a reduced capacity. The global supply chain suffered a major backup. Additionally, resources like copper, steel, and plastics have jumped in price.
The parts shortage expands well beyond the HVAC industry. The automotive and computer industries are also experiencing a backup. Even new bicycles will be hard to come by until early 2022, according to industry experts.
How could the parts delay affect my HVAC repair?
If your HVAC repair requires a parts replacement, you may experience a longer wait time for the repair. Factories need steel and plastics to build HVAC components like blowers, evaporators, and condenser coils. If your HVAC specialist needs one or more of these parts, you may need to wait.
For this reason, your system could end up without the necessary parts for longer than you anticipated.
How can I be sure my heating and cooling stay on all year?
Schedule your seasonal tune-ups in advance—heating equipment in the fall, cooling in the spring. Your HVAC specialist will check for hidden hazards that could lead to future parts replacements. Additionally, your specialist will clean and lubricate your mechanical components.
Call us today for a free consultation. Getting caught without a reliable HVAC system not only leads to an uncomfortable home—you risk health issues and compromising your indoor air quality (IAQ).
You're Due For Your Maintenance Appointment – Schedule It Today!
At Basnett Plumbing, Heating & AC, our friendly and talented HVAC experts are ready to assist. Located conveniently in Westford, MA, we provide thorough maintenance inspections that set your heating and cooling system up for success all season long. Call us at 978-431-2906 or request service online today.