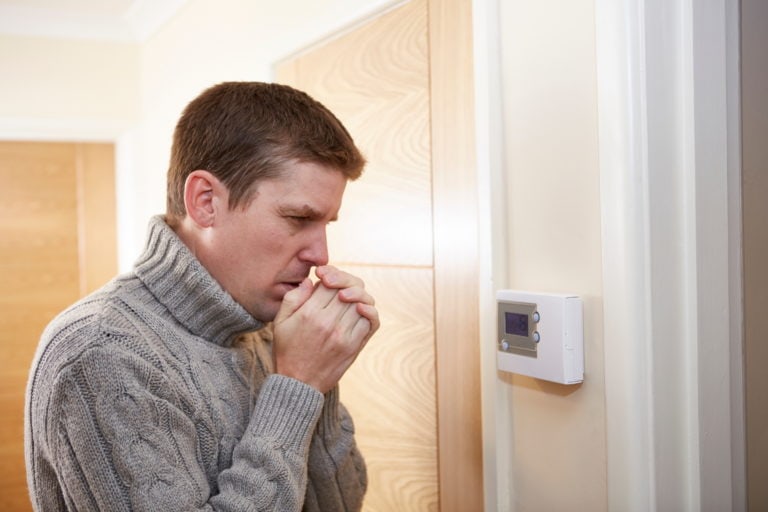 We know how easy it can be for life to get in the way of doing things that are important for your home's maintenance. We've all forgotten to clean the gutters in time for winter, or neglected to clean the top of the ceiling fan for several months—but we usually learn from the mistake. Missing out on service for your heating system, though, is one mistake we don't want you to have to learn from.
A heating repair can cost a lot more when it's caught too late. Know the signs of heating failure and know what to do when you suspect a problem with our short guide, and call our experts for more information.
Know the Signs
First and foremost, it's important to be able to identify the signs that your heater is in trouble. We've heard the old saying, "If it ain't broke, don't fix it." But just because a heater has not completely broken down, it doesn't mean the system isn't compromised!
Look for these symptoms that show your heating system may be in trouble—even if it still seems to be operating.
Strange noises from the furnace cabinet or from the vents.
Hard starting.
Short cycling, or running in brief cycles repeatedly before the home is warm enough.
Low temperatures.
Don't Ignore the Problem
It's easy to convince yourself that you can wait until the issue gets worse before calling in a heating technician. Why call someone now when you can save your money until later? But this is one of the biggest mistakes homeowners make in regard to heating repair.
The problem won't fix itself, but it will likely get much worse. Additional parts can wear down thanks to the extra effort they have to take to make the system run, which means you may have to replace more parts than you would have with an earlier repair appointment. Besides, your energy bills go up as you run a broken heater. And you could just end up with a completely broken system and having to pay for emergency repairs.
Check for Yourself
There are a few things you can try yourself if your heater is not working properly.
Double-check the thermostat to make sure the settings are higher than the room temperature, and not set to "fan only" mode.
Try changing the air filter if heat output is low.
If the system won't turn on at all, try resetting the circuit breaker.
Call Qualified Technicians
We do not recommend doing much troubleshooting beyond the steps listed above. Simply put, without the proper training you won't know what to look for. A professional technician can quickly diagnose a problem and use the right tools to resolve the issue quickly.
If you're worried about what the technician may say, don't be afraid to reach out for a second opinion. A quality technician will not push for a replacement when a repair is both possible and safe for your heater.
Schedule service for your heating in Sudbury, MA with the professionals at Basnett Plumbing, Heating & AC.