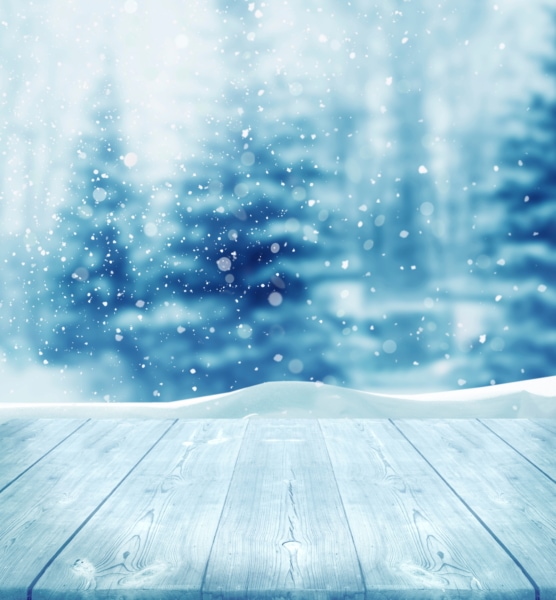 There's no denying that winter can be a pain in terms of home maintenance. You may be too busy shoveling snow or deicing your car to realize that your plumbing system has sprung a leak or a pipe has completely frozen. Plumbing problems that arise during winter can cause major damage to your home, especially as pipes thaw and leaks start to flood your home.
That's why it's so important to focus on prevention. It's not too late to get your home in order and prevent winter plumbing troubles that could be soon to come. Follow our plumbing tips for a safer, healthier home for the winter season.
#1: Insulate Pipes
As early in the season as possible (and preferably in the fall), you should have a look at any exposed pipes throughout your home. Focus on any pipes you know have a history of freezing, first and foremost. Insulate these with specially made pipe sleeves from a hardware store or with heat tape.
If you're not sure which pipes are prone to freezing, it's better safe than sorry. Pay special attention to unheated areas like the basement or garage. Search through crawl spaces and even the attic, and check under the sink, too. In a pinch, some newspaper bundled around pipes may help.
#2: Maintain Your Water Heater
The water heater is one plumbing component you don't want to lose access to in cold weather. You should do your best to keep it maintained before the winter, so you are not faced with a sudden breakdown. Call in plumbers to flush the tank, adjust the temperature, and inspect for rust and corrosion.
#3: Clean Your Gutters
Too much buildup in the rain gutters can lead to water overflow during a freeze, or even dangerous ice dams. You want to prevent this from happening as much as possible to avoid major water damage. Clean out your gutters each year around the fall, if possible. If you see signs of ice dams or excessive buildup, use calcium chloride to melt ice and do what you can to keep the attic well insulated.
#4: Keep the Heat On
It's important to keep the heat on in your home when temperatures may reach freezing, even if you plan to go on vacation. If there's any report that temperatures will drop near freezing when you are away, keep the heat at 55°F minimum. If you plan to be home and you want to save money, try keeping the heat at no more than 68°F if you can.
#5: Drip the Faucets
In severe weather, you may have to take action that goes beyond basic preparation. When a winter freeze is forecasted for the day, turn on your faucets at a slow drip. If you pick one faucet, choose the one furthest from the water meter, such as the upstairs bathroom. This will ensure that water continues to flow throughout the pipes, which can prevent them from freezing. You might also open cabinet doors to ensure your heater reaches the under-sink pipes.
Maintain your plumbing in Andover, MA with the help of Basnett Plumbing, Heating & AC.