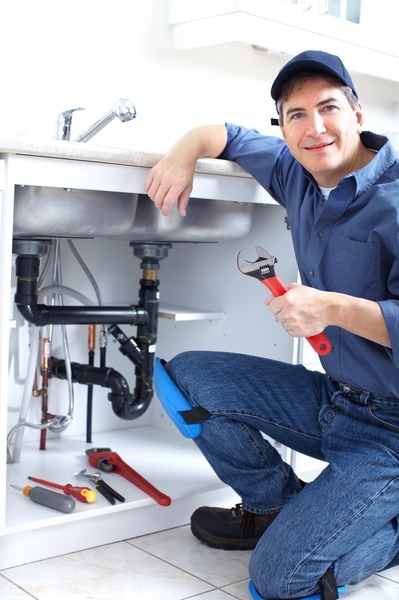 You may have noticed on our website that we have five registered Master Plumbers on our staff. This does sound impressive (it's one of the reasons we put it on the site), sort of like having a black belt in plumbing! But… what does it actually mean to be a Master Plumber? And why would you want to hire a plumbing contractor who has Master Plumbers on staff?
The Master Plumber Basics
What constitutes a Master Plumber is different from state to state since the designation is granted by a state board. In Massachusetts, there are two levels of plumbing certification: Journeyman and Master.
Journeyman: To apply to be a Journeyman Plumber, an applicant must have worked for at least three years in Massachusetts as an apprentice plumber. The applicant must pass a state exam.
Master: To apply to be a Master Plumber, an applicant must be a Journeyman Plumber for at least a year and have completed at minimum a hundred hours of advanced plumbing theory in day or night courses at a state, municipal, or private school that has received accreditation by the Massachusetts State Department of Education, approved by the Board of State Examiners of Plumbers and Gasfitters.
A Master plumber has a regular place of business and who, by themselves or Journeymen Plumbers in their employ, does plumbing and gas-fitting work, subject to inspection and in compliance with pertaining laws and regulations.
Okay, that's a large amount of legalese, but you should have a decent idea of what it takes to be a Master Plumber: plenty of hard work and plenty of education. A plumber rises from an apprentice to become a Journeyman after three years, and then a year later can apply for the Master Plumber certification. Through testing, a Master Plumber must show extensive knowledge of the Massachusetts Uniform State Plumbing Code, OHSA regulations, Dig Safe rules, and more. Other topics covered in testing include fixtures, safety, valves and controls, water heaters, water supply, drains, waste vents, grease traps, joints and connections, and isometrics analysis (understanding and drawing up plumbing layouts). The exam consists of two parts, and an applicant must score 70% or higher on both parts to pass.
Hiring a Master Plumber
Why hire a contractor who employs Master Plumbers? If you read all the above, it's an easy question to answer. Master Plumbers have shown they are the best trained, most experienced, and most knowledgeable people in the business. They are certified to perform all types of plumbing work and ensure that jobs are up to code and will pass any state inspection.
We currently have five Master Plumbers at Basnett overseeing a team of registered apprentices who are on their way toward Journeyman and Master Plumber status. And we emphasize "team": working together as a unit is part of our core values as a company offering plumbing and HVAC Services. Whatever your needs from plumbing in Westford, MA, trust to our Master Plumbers and other team members to do the finest job.
Need a plumber? Basnett Plumbing, Heating & AC has been trusted for over 30 years in the MetroWest Area.