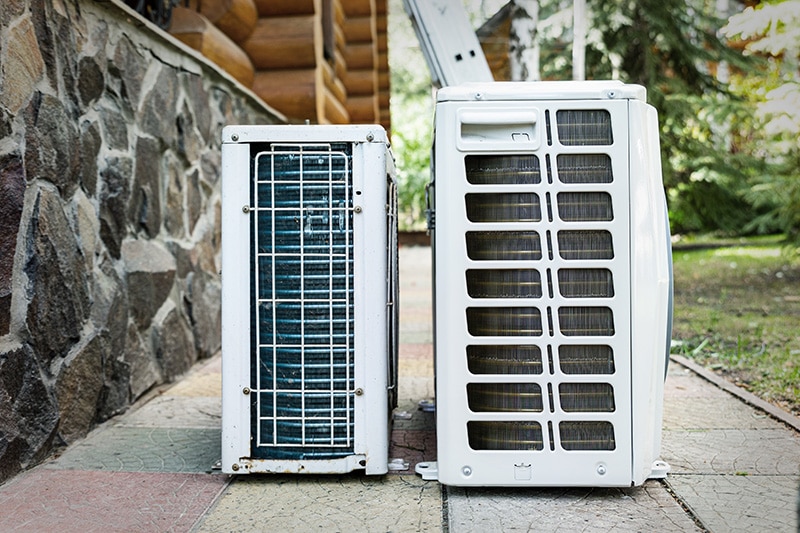 The day will come when you must replace the old heating, ventilation, and air conditioning (HVAC) equipment in your Massachusetts home or business.
The question is when.
Money will likely be the main reason. That old system might run when you adjust the thermostat, but in many cases, you are not getting your money's worth in terms of energy use and comfort.
Then, there is the dread factor: it is a record blizzard outdoors, several feet of snow, and your furnace conks out. Nobody has plowed the streets, much less your driveway. You're in for a long cold weekend, all because you wanted to get one more year out of the old HVAC equipment.
At Basnett Plumbing, Heating & AC, we want to help you get the most value out of your HVAC and plumbing systems. We are family owned and operated, having served MetroWest Boston and the surrounding area since 1987. We believe in always doing things the right way.
Here are three signs you are ready to replace your heating and cooling equipment:
Reason #1: Strange Smells
Around the country, all of us are taking steps to improve the indoor air quality (IAQ) inside our homes and businesses. Improved air filters, whole-house humidifiers, air scrubbers, ultraviolet (UV) germicidal lamps, and other products help us tackle airborne pollutants that spread mold, mildew, and other contaminants.
If the air inside your Littleton home smells musty and stale, your HVAC equipment could be at fault—which is why replacing your old system can sometimes feel like a breath of fresh air. A new energy-efficient system not only improves your comfort but also helps to keep your air fresh and free of contaminants.
Replacing your air conditioner and furnace also makes it an opportune time to have your ductwork cleaned and sealed. The air ducts traveling from room to room are the lungs of your home. Properly maintaining them can significantly improve your air quality while lowering your utility bills.
Reason #2: Money, Money!
Continuously increasing utility bills typically indicate it may be time to swap out the old equipment with something new. According to the US Department of Energy (DOE), replacing your HVAC could save you 20 to 40 percent on your home energy costs.
Most of your expenses with new equipment come upfront through the purchase and installation—once you install the system, the savings will begin.
New heating and cooling equipment make sense if you're planning an addition to your Littleton home. You choose furnaces and air conditioners based on the square footage of your property—larger homes need the right system to achieve the ideal comfort level.
Reason #3: Say Goodbye to Constant Repairs!
If you find yourself paying for one HVAC repair after another, it just makes sense to steer that money toward new equipment. Replacing your old equipment helps minimize the chances of a costly and inconvenient repair. It also gives you peace of mind, knowing your equipment is there to provide comfort and safety during extreme weather conditions.
As a general rule of thumb, you should start planning to replace equipment when it hits the 10-year mark. By planning and budgeting for new equipment, you avoid the stress of having to replace everything in a rush because your system broke down without warning. You can also look for rebate opportunities and possible state energy credits.
Our team at Basnett offers flexible financing options to help you purchase the right HVAC equipment for your home or business. We've been in business for over 40 years because we understand the importance of top-notch customer service.
Call Your HVAC Experts at Basnett
Replacing your old HVAC equipment adds comfort and value to your Littleton, MA, home or business. Call 978-486-3767 or request service online today to find out more about how Basnett Plumbing, Heating & AC can get you the value you deserve when it comes to your heating and cooling.