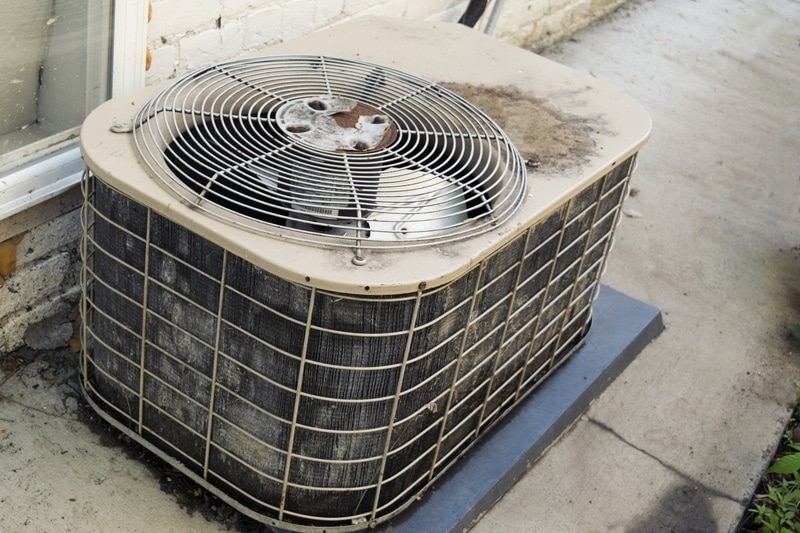 The choice has been made: you can no longer trust your air conditioner to provide dependable, energy-efficient cooling for your house. With summer coming up, now is the right time to have HVAC professionals install a new air conditioner to provide you with many years of the comfort your family needs.
Can I Install a New AC Without Professionals?
No, please don't try this. And please don't let a non-licensed "handyman" with a suspiciously low quote try it either. An air conditioning installation is a major job. Just the work of removing the old central AC unit (both the indoor and outdoor components) requires specialized training, tools, and labor. Selecting the right unit is also a task for pros only; they must properly size the new air conditioner so it will cool the house without wasting energy. You want this job done right, and done on time, and only licensed professionals can guarantee this.
Selecting the New Unit
Okay, so you've called our office and told us you're looking to have a replacement AC. We're on the job—and the first part of it is finding the right new unit.
You might want to put in an air conditioner that's the same type as your old one. That's fine. It's a basic job, and our technicians will find a new AC that has better energy efficiency than your current one. (Today's air conditioners are more efficient than those of 10 years ago.) But you may be interested in making a change to a different type of system. For example, there are high-efficiency ACs that use much less electricity to run. Air conditioners equipped with variable speed fans and multi-stage compressors can significantly lower annual cooling costs and provide more even cooling.
Another option to consider is a heat pump, which is basically an AC that can switch operational direction to work as a heater as well. You should only consider this installation if you think your current heating system needs to be retired.
Finally, if you want to expand the reach of the air conditioner or you're planning major renovations, ask us about how we can use ductless cooling to help you.
Sizing the Unit
We mentioned this briefly above, but it's essential for the best AC installation. If an air conditioner is underpowered, it won't provide the cooling you want. If it is overpowered, it will waste energy and start to rapidly run down. Our technicians will do a load calculation for the house to pinpoint how many "tons" of cooling it needs from the AC and see that it's matched with the right unit.
A Test Run
Your technician will do this with you. When the new system is in place, the technicians will turn it on and make tests to see about airflow, cooling output, amperage, and refrigerant pressure. They'll make sure everything is 100% before leaving. You'll have a great new cooling system that can last you for 10 to 15 years!
Basnett Plumbing, Heating & AC has served the MetroWest Area with reliable HVAC since 1987. Schedule a new air conditioning installation with a great company in HVAC company in Harvard, MA.